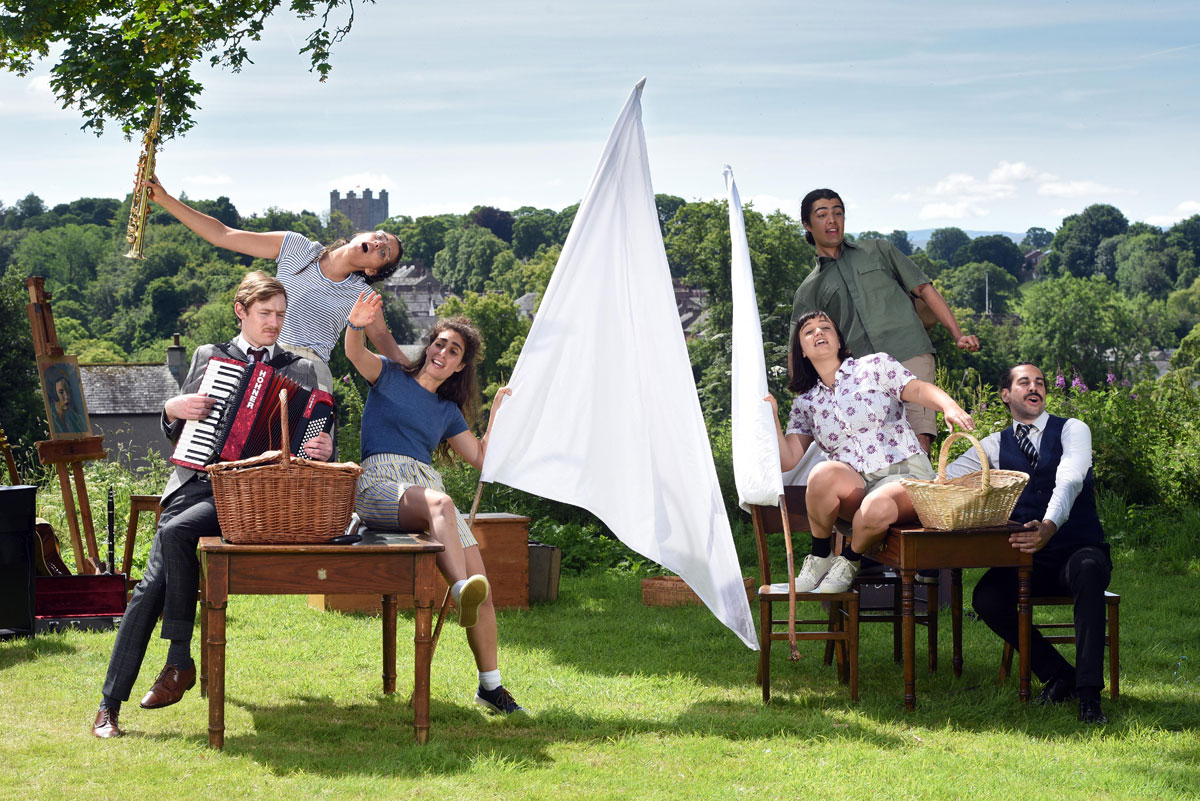 Swallows and Armenians, an actor musician stage production as part of Cumbria Opera Group's Weekend of Outdoor Opera 2022.  Photo: Asadour Guzelian
What an amazing year 2022 has been!  
Following its premiere as part of Cumbria Opera Group's 'Weekend of Outdoor Opera in Appleby in July 2022, the latest version of my project Swallows and Armenians is an actor musician stage production and I am fundraising to extend the show to a longer version that will tour UK theatres in 2024. Our fundraising link is here! This actor musician production presents a culturally diverse cast and an original score.  See more info on the Swallows and Armenians page of this website!
Thank you Arts Council England for your support during the last year with a Developing Your Creative Practice grant! As my year of research and development 'Writing the Wrong – Breathing Life into Armenian History' comes to an end.  I am busy working on the rough draft of The Storyteller of Van (working title), an epic work of fiction set in Eastern Turkey 1915 at the start of the Armenian Genocide.
I was honoured to have three major works in 'Shifting Perspectives', an exhibition at Leeds City Art Gallery May-October 2022, which explored timely issues around (mis)representation and identity. The exhibition brought together nearly a hundred works of art ranging from the 17th century to the present day. I was invited to run workshops in the gallery's Artspace on the theme of journeys and migration and performed my epic Poem for Armenia as part of the Chapeltown Arts Word Junction event in De-colonising the Art Gallery.
On my home turf in Appleby, I successfully ran the very first Tree Art Festival, a community project which included a trail of artworks set in, on and around the Eden River foot path in the town.  Our Library Arts Collective, a little group of artists and makers set up during this time, is still going strong, thanks to the support and space provided by Cumbria Library Services.
Here's looking forward to 2023 and wishing you a very happy new year!
We're raising £3,000 to help us fund a full-length Actor Musician production of Swallows & Armenians, touring to UK theatres in 2024