Bookworks and Publications
Swallows and Armenians
The fictional Walker children are much-loved characters in Arthur Ransome's Swallows and Amazons, a quintessentially English family in an archetypal English children's classic. But it was an Anglo-Armenian family that provided the inspiration for the Walkers, and now with a book of short stories, a fellow Anglo-Armenian artist has embarked on a mission to firmly re-establish the connection using newly-appraised correspondence and diaries. Taqui, Susan, Mavis (known to her family as Titty), Roger and Brigit Altounyan lived in Aleppo in Syria. They met Ransome during a summer holiday of sailing, fishing and camping in the Lake District in 1928. Their experiences of learning to sail on Coniston Water inspired the author and journalist to write his first book of fiction for children.  Available to buy here
1st edition: ISBN 978-1-900687-75-1
2nd revised edition: ISBN 978-1-900687-78-2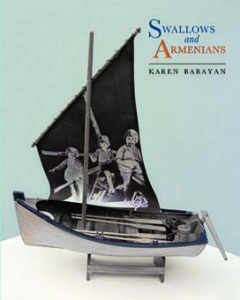 Swallows and Armenians,
a Mapbook for Young Explorers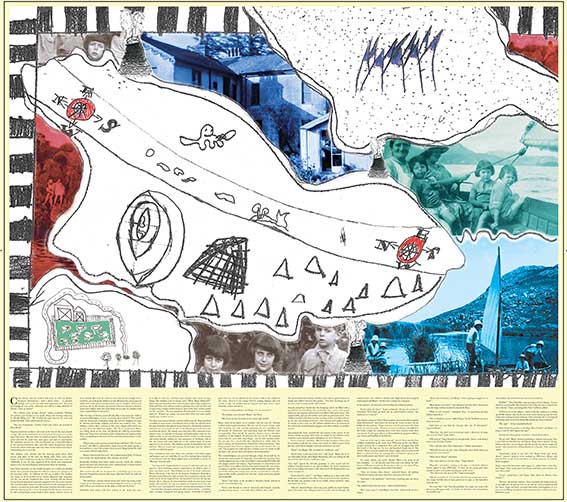 An Artist's book and collector's item, this is a playful, fold-out mapbook for older and young explorers alike.  With images of the Altounyan children and significant locations, it also includes selected excerpts from stories written by Karen Babayan. This beautifully produced book is limited to an edition of 30.  The map folds out to a full-size Ordnance Survey map and is printed by Ordnance Survey UK.
£22 (plus p&p: £2.80 UK, £5.90 Europe, £8.20 international)
ISBN 978-1-900687-79-9
Blood Oranges Dipped in Salt
Stories woven around family photos and recollections, patiently collected over a lifetime of intimate conversations. Occupying a time span of over 400 years to the present day, the events cover a geography of three continents:  from Jugha, Dilijan and Yerevan in Armenia to Salmas, Isfahan and Tehran in Iran;  to Leeds and Appleby, England and finally Toronto, Canada.
The book, reflects the history of the Armenians of Iran from the perspective of the author's own family. The stories bear witness to a minority cultural with a monumental history that has experienced generations of loss, displacement, migration, immigration and assimilation.
In the book I have tried to bring a sense of 'here and now', creating a tangible link from the past to the present whilst trying still to retain the spirit and survival of the original tales:  the story is the most precious heirloom, and the easiest to carry.
Blood Oranges Dipped in Salt is published in hardback by The Wild Pansy Press 2012, 150 x 184mm, ISBN 978-1-900687-40-9, priced £15 + P&P.
Blood Oranges Dipped in Salt – a book of short stories about the Armenians of Iran through the prism of the author's family, is available to buy here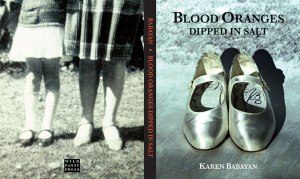 Prunus – Wild Pansy Press, 1997
Artist's Book with original lino-cut prints, letterpress printed by Michael Caine, Atelier de la Cerisaie, Paris 1997. Limited edition of 15. Temporarily unavailable.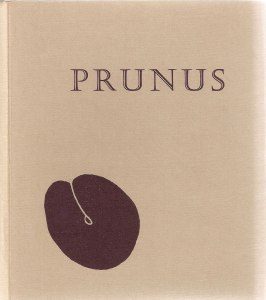 Lavashak & Other Stories
Published by Huddersfield Art Gallery, 1996
A travelogue and a recipe book:  Babayan takes us on a journey, first visiting Armenia, her country of heritage and then to Iran, her country of birth. This fascinating travelogue is interspersed with favourite Iranian and Armenian recipes. Sold out.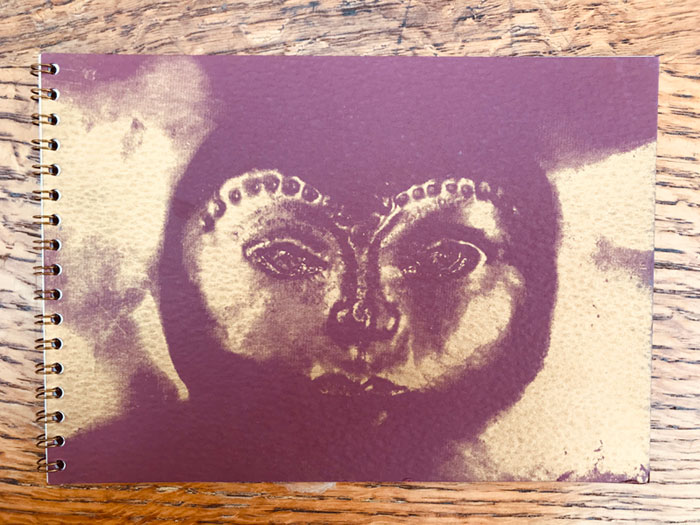 Becoming 2009
An artist's book of photographs taken by Graham Martin and text by Edward W. Said's Orientalism and Ibn Warraq's Defending the West, from a performance by Karen Babayan at the Guildhall, York, August 2007.  
 Edition of 3.  2/3 & 3/3 available.  £495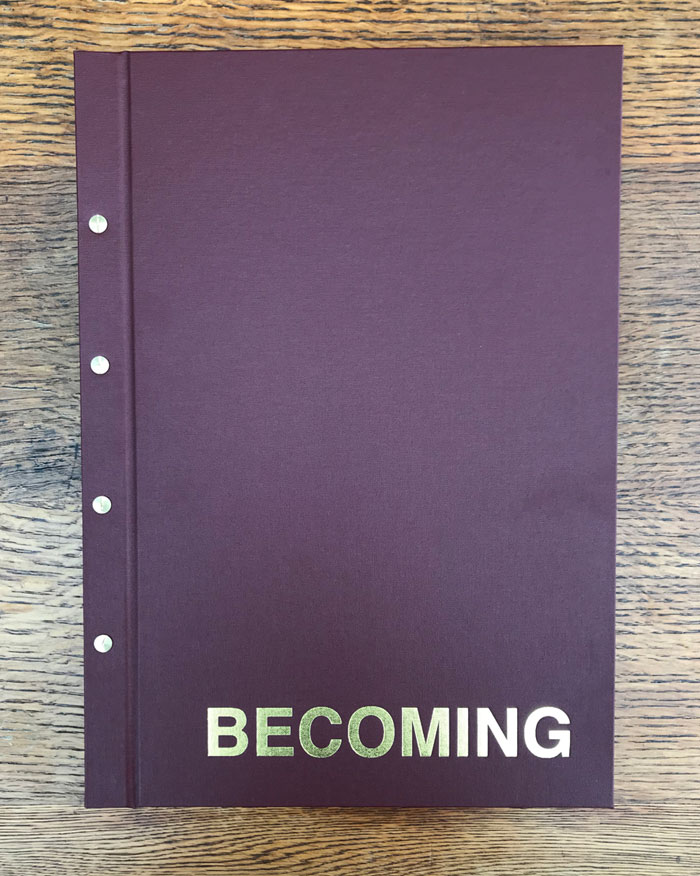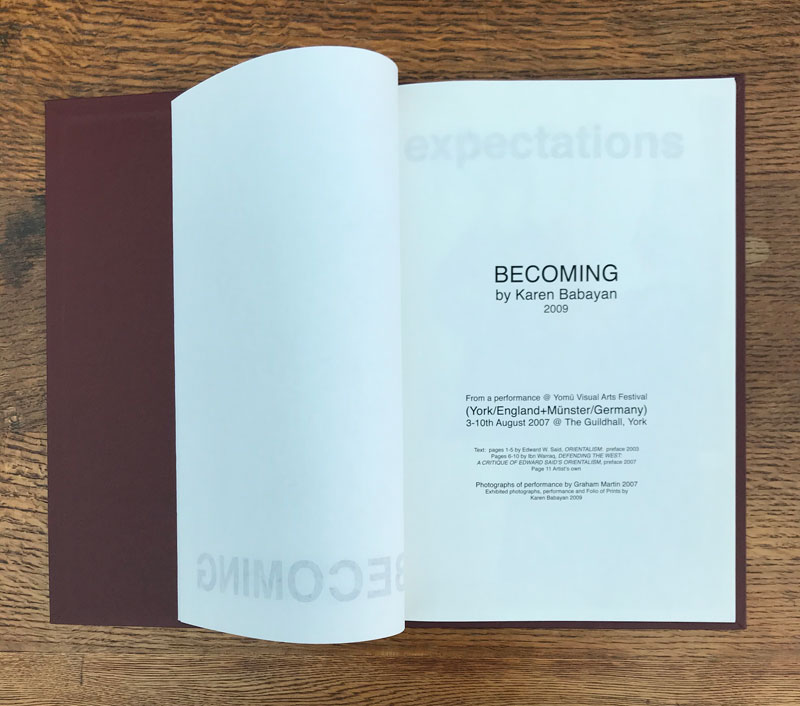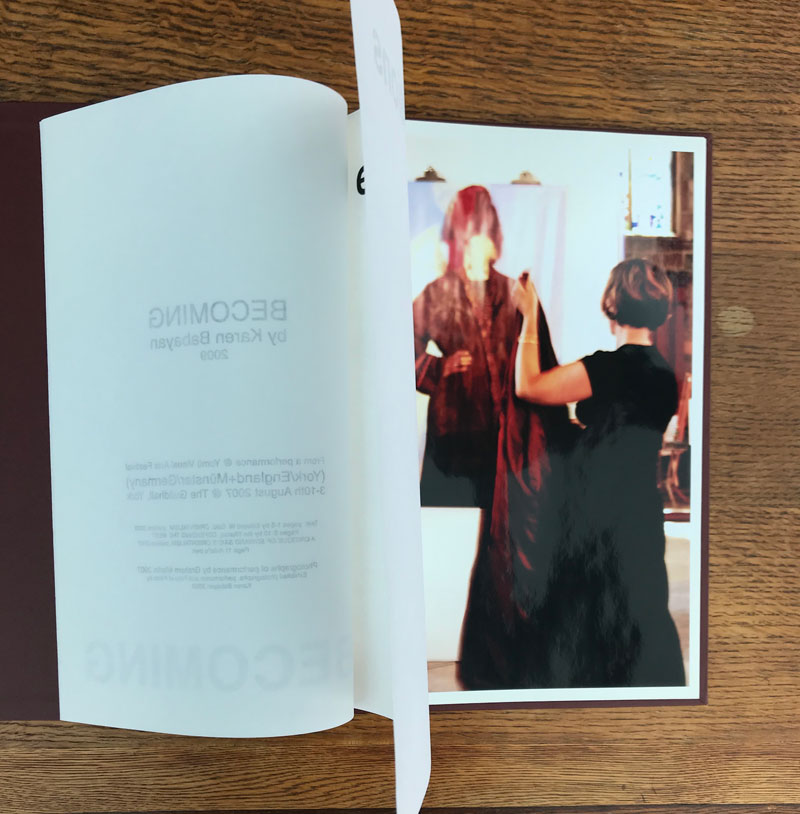 Full List of Titles
Swallows and Armenians, a Mapbook for Young Explorers 2020
Swallows and Armenians, Wild Pansy Press 2019
Blood Oranges Dipped in Salt, Wild Pansy Press 2012
Becoming 2009
Prunus, Wild Pansy Press, 1997
Iran – Armenia Golden Bridges, 20th Century Iranian-Armenian Painters, Glendale, USA, 1997
Lavashak & Other Stories, Huddersfield Art Gallery, 1996
Artists at Dean Clough, The Dean Clough Galleries, 1995
Versus Magazine, Artists' Pages, Autumn 1994
Flight of Fancy, Peterborough Art Gallery / Impress, 1994